UOVRA Bottle Drive
UOVRA Bottle Drive - Saturday November 21, 2020 - The Renfrew Beer Store parking lot
---
Nov. 21, 2020 10:00 AM to 12:45 PM
---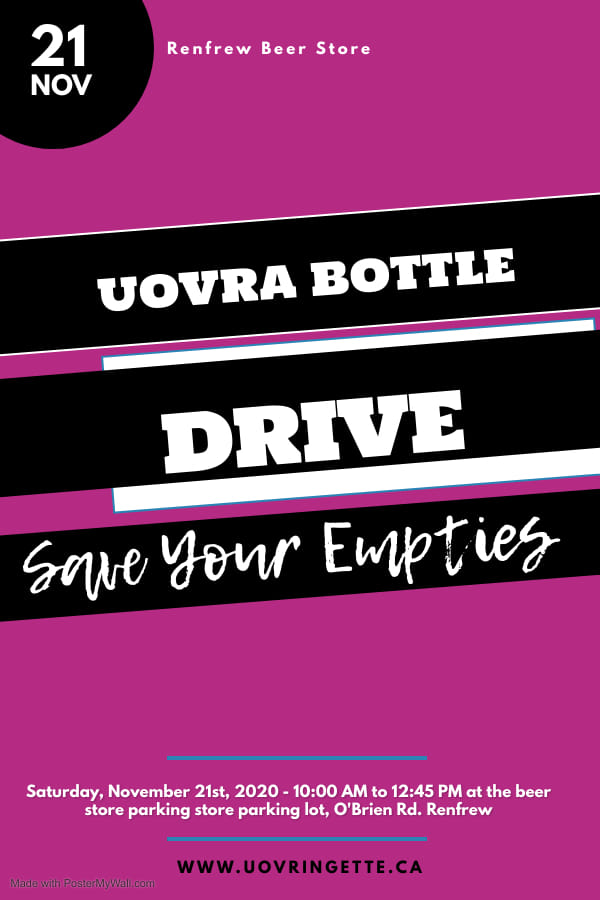 Each family collects empties (beer, wine, liquor bottles) from friends, neighbors and families so I hope you've been saving them up! Please wear your masks and maintain 2 meters between each other to keep us all healthy.

U8/U10 10:00 to 10:45

U12 11:00 to 11:45

U14/U16 12:00 to 12:45

For those of you who can't make it on November 21st, you can take your collected empties to the Beer Store at your own convenience and send Annette Miller fundraisingcoordinator@uovringette.ca an e-transfer, before end of day on November 22nd, just put your child's name in the Message feature. She has auto-deposit enabled so no password is necessary.

GO PINK!!!!!!!